Bruneian Culture Identified at the Kraf Exhibition
Bruneian Culture Identified at the Kraf Exhibition
There is some beautiful art to be found at the Art Gallery at the Royal Wharf in the town centre. Open until 31st July is the Kraf exhibition, a contemporary art exhibition that discusses the place of Bruneian cultural identity and traditional arts in the context of a global art scene.
A joint project between the Faculty of Arts & Social Sciences (FASS) at Universiti Brunei Darussalam (UBD) and the Museum Department of the Ministry of Culture, Youth and Sports, this exhibition was launched in conjunction and in celebration of the International Museum Day in 2017. The theme this year is "Museums and Contested Histories: Saying the Unspeakable in Museums", and the young Bruneian artists featured in the Kraf exhibition addresses this theme through their artwork. Bringing into global context the traditional crafts of Brunei, the national cultural identity and the Malay heritage, this is a contemporary art gallery that should be seen – and heard.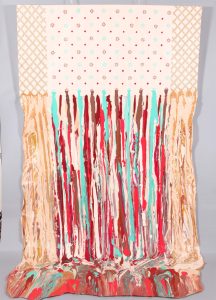 "Coherence" by Nouveauinkt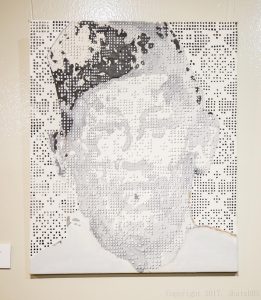 "Identity" by Amhra D'Zul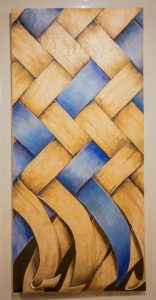 "Interweaved" by Zubaidah Ahmadin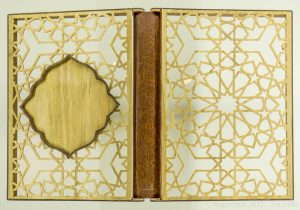 "Al batalin al awwal albanat (Girl's First Hero)" by Shathirah DHS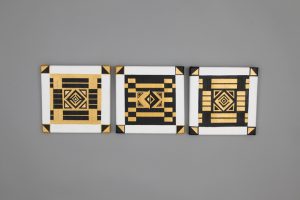 "Royal, Peace and Power" by Amal Daud
The Kraf Exhibition is open until 31st July at the Art Gallery, Royal Wharf in the town centre. The event is organized by Creative Space, the Museum Department, FASS at UBD and supported by Progresif. For more information and updates, follow them on Instagram or go to Creative Space's website for more details.