In Theaters in August
In Theaters in August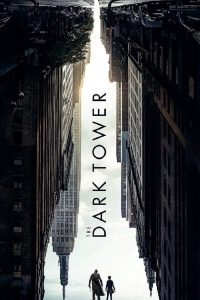 The Dark Tower (August 4)
Starring Idris Elba, Matthew McConaughey and Tom Taylor
Based on the first novel off the best-selling The Dark Tower series by the master of horror, Stephen King, the film follows the story of Roland Deschain (Idris Elba), the last Gunslinger, vigilant in an eternal battle with Walter O'Dim (Matthew McConaughey), also known as the Man in Black. The key that holds the universe together is the Dark Tower, and the Gunslinger must use all his skills in preventing the Man in Black from destroying it, as they collide in a war between good and evil with the fate of the worlds at stake.
---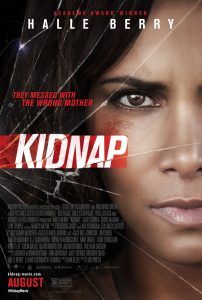 Kidnap (August 4)
Starring Halle Berry, Sage Correa and Lew Temple
This heart-stopping action thriller tells the story of a mother who will stop at nothing to rescue her son. Karla Dyson (Halle Berry) was only taking her young son Frankie out for a typical afternoon of playing in the park when a group of kidnappers snatches her child. With no cellphone and at the sight of the abductees speeding away, Karla takes matters into her own hands and jumps into her car to pursue them – resulting in a frantic, high-speed chase.
---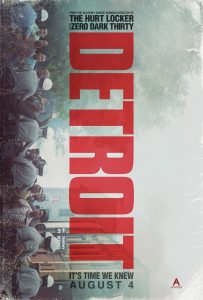 Detroit (August 4)
Starring John Boyega, John Krasinski, Will Poulter, Anthony Mackie and Jason Mitchell
On July 25 1967, during a summer of rioting and civil unrest in the racially charged city of Detroit, a police raid at the Algiers Motel after a report of gunshots turns disastrous when a group of policemen forcefully interrogates guests to get a confession. Director Kathryn Bigelow brings these real life events to the screen as the film focuses on the Algiers Motel incident, which resulted in the death of three young African-American men and the brutal beating of nine others.
---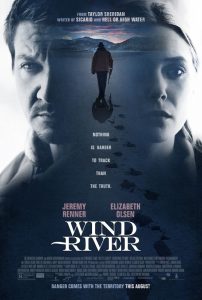 Wind River (August 4)
Starring Jeremy Renner, Elizabeth Olsen and Jon Bernthal
A nail-biting thriller that takes place in a snowy Native American reservation in Wyoming, FBI agent Jane Banner (Elizabeth Olsen) comes to town to investigate the murder of a young girl, and enlists the help of the town's veteran game tracker, Cory Lambert (Jeremy Renner).
---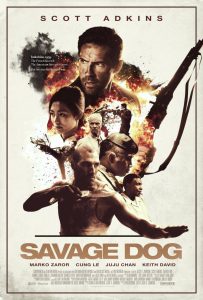 Savage Dog (August 4)
Starring Scott Adkins, Marko Zaror and Juju Chan
A film set in Indochina in 1959 at the Den-Dhin-Chan Labor Camp – the worst prison in the land that is run by Vietnamese warlords and European war criminals. European and former-champion boxer Martin Tilman (Scott Adkins) has made a name for himself in this prison by fighting tournaments that wealthy criminals gamble in high stakes events. But when it's time for him to be released from prison, corrupt officials do their best to keep him locked down, and Tilman has no choice but to use his fighting skills to embark on a violent quest for justice.
---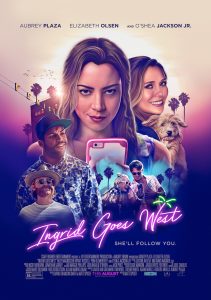 Ingrid Goes West (August 11)
Starring Aubrey Plaza, Elizabeth Olsen, O'Shea Jackson Jr and Wyatt Russell
Unhinged social media stalker Ingrid Thorbun (Aubrey Plaza) decides to escape her humdrum existence by moving out to Los Angeles to befriend her Instagram obsession Taylor Sloane (Elizabeth Olsen) – an Instagram-famous "influencer" and socialite. Insinuating herself into Taylor's life, the two begin to forge an unlikely friendship, which only leads to cracks being revealed in the façade of both women's lives, with hilarious and malicious results.
---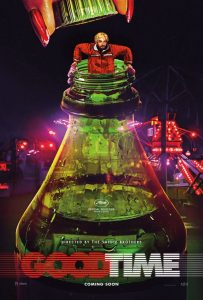 Good Time (August 11)
Starring Robert Pattinson, Jennifer Jason Leigh and Barkhad Abdi
The latest showing from indie filmmakers Ben and Joshua Safdie, this film tells the story of Constantine (Robert Pattinson), a man desperate to get his younger brother out of jail. Embarking on a journey through the city's underworld over the course of one night, Constantine finds himself thrown into a world of violence and mayhem as he races against the clock to save his brother and himself.
---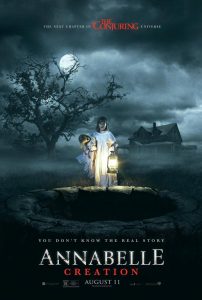 Annabelle: Creation (August 11)
Starring Miranda Otto, Stephanie Sigman and Anthony LaPaglia
A movie about the possessed doll that first spooked us in James Wan's The Conjuring, this film goes back in time to tell us about the doll's creepy creation. Several years after the tragic death of their young daughter Annabelle, former toymaker Samuel Mullins (Anthony LaPaglia) and his wife Esther (Miranda Otto) welcome a nun and six orphaned girls into their home. But terror soon strikes when the girls realize that an innocent doll appears to have a life of its own, and soon become targets for this possessed toy.
---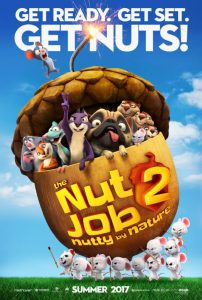 The Nut Job 2: Nutty by Nature (August 11)
Voiced by Will Arnett, Katherine Heigl, Maya Rudolph, Jackie Chan, Peter Stormare and Bobby Cannavale
Surly and his friends return in this sequel to the 2014 animated feature, and this time they discover that the mayor of Oakton City is getting ready to build a giant amusement park which will bulldoze the city park – their home. It's up to these park animals to stop the mayor, his daughter and a mad animal control officer, and take back the park.
---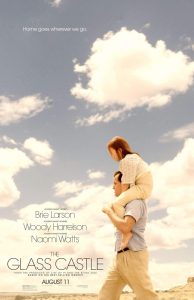 The Glass Castle (August 11)
Starring Brie Larson, Naomi Watts and Woody Harrelson
Based on the memoir by Jeannette Walls, this movie follows the coming of age story of a young girl and her siblings, raised in a dysfunctional family constantly on the run from the FBI. With free-spirited parents averse to taking on the commitments of a domestic life, the siblings learn to fend for themselves, at times distracted by fantastical stories told by their genius but drunkard of a father, to distract them from their family's dire poverty.
---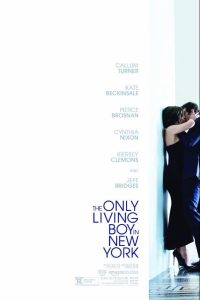 The Only Boy Living in New York (August 11)
Starring Callum Turner, Kate Beckinsale, Pierce Brosnan, Kiersey Clemons, Cynthia Nixon and Jeff Bridges
Recent college graduate Thomas Webb (Callum Turner) lives adrift in New York City, in love with a girl who only wants to be friends and taking advice from his eccentric neighbour. But his world turns upside down when he discovers that his father is having an affair with a beautiful and seductive woman named Johanna (Kate Beckinsale). Determined to save his parents' marriage, he confronts his father's mistress – only to be infatuated her, and so sets off a chain of events that will change everything he thinks he knows about his family, and himself.
---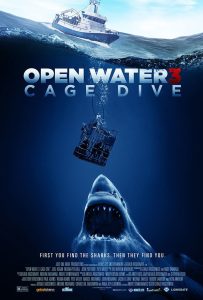 Open Water 3: Cage Dive (August 11)
Starring Joel Hogan, Josh Potthoff, Megan Peta Hill and Pete Valley
The third instalment in the franchise that brings the fear of ocean survival onto the big screen, this intense thriller is about three friends from California who head down to Australia to take part in shark cage diving, recording the events in an audition tape for an extreme reality show. But things take a turn for the worse when a massive wave destroys their boat and they find themselves floating in an ocean infested with great white sharks.
---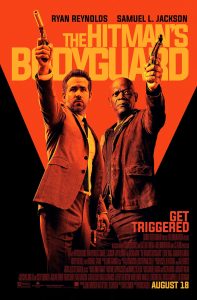 The Hitman's Bodyguard (August 18)
Starring Ryan Reynolds, Samuel L. Jackson, Elodie Yung, Salma Hayek and Gary Oldman
Michael Bryce (Ryan Reynolds) is the world's top protection agent, and his new client is his mortal enemy – a notorious hitman named Darius Kincaid (Samuel L. Jackson) who is set to testify at the International Court of Justice against a merciless dictator. With men hunting down the hitman before he can testify, the unlikely duo embark on a dangerous and wildly outrageous (and hilarious) 24-hour journey to get to the trial on time.
---
Logan Lucky (August 18)
Starring Channing Tatum, Adam Driver, Daniel Craig, Sebastian Stan, Hilary Swank, Katherine Waterston, Seth MacFarlane, Dwight Yoakam, Katie Holmes, Riley Keough and Rebecca Blunt
Steven Soderbergh directs a criminal/comedy caper about the Logans – a family from West Virginia famous for their 90-year run of bad luck. But Jimmy Logan (Channing Tatum) has decided it's time to reverse the family curse, and along with his brother Clyde (Adam Driver), the two plan a heist to steal $14 million from a NASCAR race in North Carolina.
---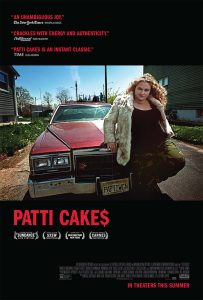 Patti Cake$ (August 18)
Starring Danielle Macdonald, Bridget Everett and Siddharth Dhananjay
A very affecting movie with a breakout performance by Danielle Macdonald and a fantastic and gritty soundtrack, that centers on working class girl and aspiring rapper Patricia Dombrowski (Danielle Macdonald), a.k.a Killa P, a.k.a Patti Cake$, who is trying to make her mark in the hip-hop industry. All the while her life is falling apart in her downtrodden hometown in New Jersey, as she cares and shoulders her mother's misfortunes.
---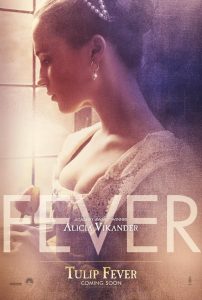 Tulip Fever (August 25)
Starring Alicia Vikander, Christoph Waltz, Dane DeHaan, Cara Delevingn and Zach Galifianakis
Set against the backdrop of the tulip mania of 17th century Amsterdam, an artist (Dane DeHaan) falls for a married noblewoman (Alicia Vikander) while he is commissioned to paint her portrait by her wealthy merchant husband (Christoph Waltz). Switching identities with her maid to escape her married life, she runs away with the artist and tries to build a future together by investing in the high-stakes tulip market.
---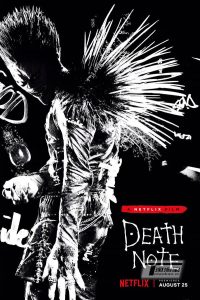 Death Note (August 25)
Starring Nat Wolff, Lakeith Stanfield, Shea Whigham, Margaret Qualley and Willem Dafoe
A Netflix horror film based on the popular manga series of the same name by Tsugumi Ohba and Takeshi Obata, Light Turner (Nat Wolff) is a high school student who stumbles across a mystical notebook with a great and dark power: if the owner writes a person's name in the book, that person will die. Intoxicated with the power, Light begins a crusade against evil to change the world, but a reclusive detective known only as the alias L (Lakeith Stanfield) begins to track him down to end his power.
---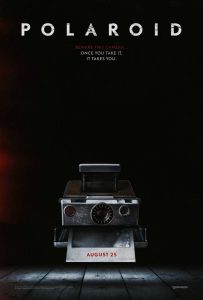 Polaroid (August 25)
Starring Kathryn Prescott, Madelaine Petsch and Katie Stevens
A supernatural American-Norwegian horror film directed by Lars Klevberg, based on the highly acclaimed 2015 horror short film of the same name, and centers on a high school loner named Bird Fletcher who finds a vintage Polaroid camera, but soon learns that whoever has their picture taken by  the haunted camera meets a violent death. Bird and her friends must now race against the clock to solve the mystery of the deadly camera before it kills them all.
---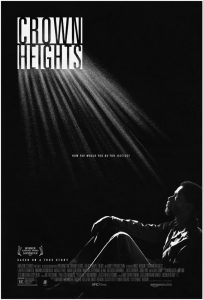 Crown Heights (August 25)
Starring Lakeith Stanfield, Nnamdi Asomugha, Yul Vazquez and Nestor Carbonell
Based on a true story, this film takes us back to the year 1980 when a young man named Colin Warner (Lakeith Stanfield) was charged for murder by the Brooklyn police force. Wrongfully convicted, Colin spent years in prison for a crime that he didn't commit while his best friend Carl King (Nnamdi Asomugha) devoted his life to proving Colin's innocence.