In Theaters in January
In Theaters in January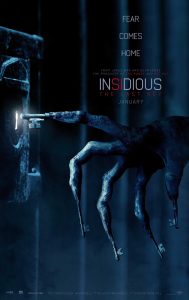 Insidious: The Last Key (Jan 5)
Starring Lin Shaye, Leigh Whannell and Angus Sampson
We take another creepy trip to the paranormal dimension with everyone's favourite parapsychologist Elise Rainier (Lin Shaye), who receives a phone call from a man claiming his house is haunted. What's disturbing about this piece of information is the fact that his address in Five Keys is actually the home where Elise grew up as a child. Travelling to Five Keys with her two partners, Elise hopes to confront and destroy the demon haunting the house – a demon that she accidentally set free years before.
---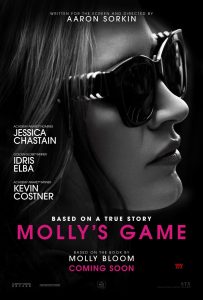 Molly's Game (Jan 5)
Starring Jessica Chastain, Idris Elba and Kevin Costner
Written and directed by Aaron Sorkin and based on the book by Molly Bloom, this is the true story of Molly Bloom (Jessica Chastain) – a beautiful young Olympic-class skier, who, for a decade, ran the world's most exclusive high-stakes poker game for players that included Hollywood royalty, sports stars, business titans, and the Russian mob. Arrested by FBI agents, Molly appeals to her only ally, her criminal defense lawyer Charlie Jaffey (Idris Elba), who sees more to Molly Bloom than what tabloids lead us to believe.
---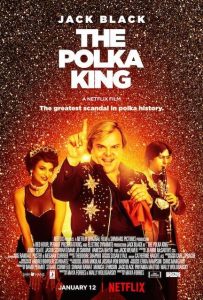 The Polka King (Jan 12)
Starring Jack Black, Jenny Slate, Jacki Weaver and Jason Schwartzman
A movie by Netflix and based on the documentary 'The Man Who Would Be Polka King' about the rise and fall of Jan Lewan (Jack Black), a polka legend from Pennsylvania who swindled his fans into investing in a Ponzi scheme..
---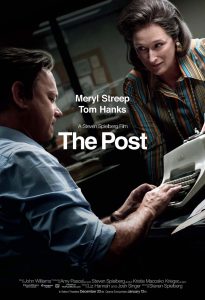 The Post (Jan 12)
Starring Tom Hanks, Meryl Streep, Liz Hannah, Bob Odenkirk, David Cross, Alison Brie, Sarah Paulson, Bradley Whitford, Zach Woods, Bruce Greenwood, Michael Stuhlbarg and Travy Letts
Steven Spielberg directs Meryl Streep and Tom Hanks in this thrilling drama that focuses on Washington Post publisher Kay Graham (Meryl Streep), who also happens to be the country's first female newspaper publisher, and editor Ben Bradlee (Tom Hanks), as they forge an unlikely partnership to expose the Pentagon Papers in 1971 – a cover-up that spanned four US Presidents and revealed a plethora of secrets regarding the Vietnam War. Journalist and government go head to head in their fight to publish the information, and the case will go on to become a major victory for freedom of speech in the US.
---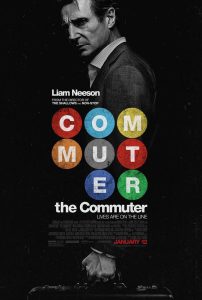 The Commuter (Jan 12)
Starring Liam Neeson, Vera Farmiga and Patrick Wilson
On his daily commute home, insurance salesman Michael (Liam Neeson) is contacted by a mysterious stranger and asked to uncover the identity of a hidden passenger on the train before the last stop – for a nice reward. But Michael soon finds himself in over his head when he realizes that he has been set up in the middle of a criminal conspiracy that has the lives of every passenger on the train on the line, and he must work against the clock to solve the puzzle and save everyone's lives before the last stop.
---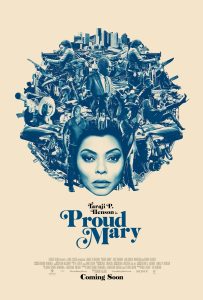 Proud Mary (Jan 12)
Starring Taraji P. Henson, Neal McDonough and Danny Glover
Mary (Taraji P. Henson) is a hitwoman whose life turns around when she meets a young boy when a professional hit goes awry, sparking her maternal instincts.
---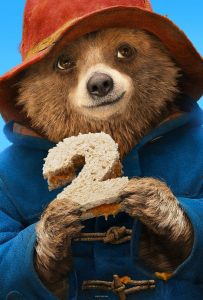 Paddington 2 (Jan 12)
Starring Ben Whishaw, Hugh Grant, Hugh Bonneville and Sally Hawkins
Picking up from where we left off in the first movie, Paddington the bear (voiced by Ben Whishaw) is now happily settled in with the Brown family and beloved in the community, spreading joy and his love for marmalade wherever he goes. On a hunt for a gift for his Aunt Lucy's 100th birthday, Paddington spots a unique pop-up book in an antique shop and starts taking on odd jobs to buy it. When the book is stolen by an unknown thief, it's up to the lovable bear and the lovable Brown family to catch the thief.
---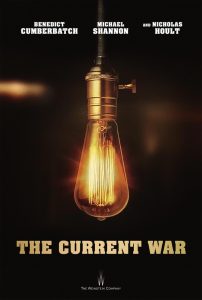 The Current War (Jan 19)
Starring Benedict Cumberbatch, Michael Shannon, Nicholas Hoult, Katherine Waterston, Tom Holland and Matthew Macfadyen
The Current War is the epic tale of the competition between two geniuses in a battle of technology to determine who will be the first to power the world with a new electricity system. Thomas Edison (Benedict Cumberbatch) has lit up Manhattan with his genius invention: the light bulb, but George Westinghouse (Michael Shannon), aided by a brilliant Nikola Tesla (Nicholas Hoult), has discovered flaws in Edison's original design.
---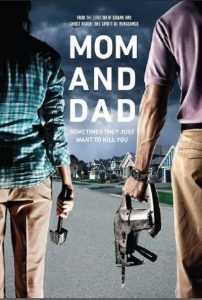 Mom and Dad (Jan 19)
Starring Nicolas Cage, Selma Blair and Lance Henriksen
In this dark comedy, Nicolas Cage and Selma Blair are parents of a teenage daughter and a young son in the suburbs. When a mass hysteria from unknown origins sends parents on a murderous rampage against their kids for 24 hours, their children needs to use their wits to survive before mom and dad finds a way to kill them both.
---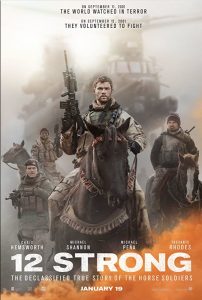 12 Strong (Jan 19)
Starring Chris Hemsworth, Michael Shannon, Trevante Rhodes and Michael Peña
The world watched in horror as the events of 9/11 unfolded, and in its wake, Captain Mitch Nelson (Chris Hemsworth) leads a US Special Forces team into Afghanistan, developing a distrustful relationship with the Northern Alliance in the fight to take down the Taliban and its allies. Based on the best-selling book 'Horse Soldiers', this movie tells the true tale of the men who fought an unpublicized war with the Taliban right after the events of 9/11.
---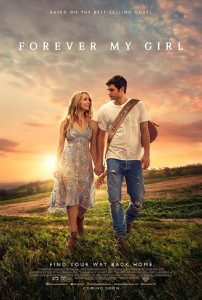 Forever My Girl (Jan 19)
Starring Alex Roe and Jessica Rothe
Based on the best-selling debut novel by Heidi McLaughlin, Liam Page (Alex Roe) is a country music superstar who left his bride Josie at the altar to pursue fame and fortune. Ten years later and Liam is still aching for his bride and the small town from which he was raised. When he learns of the death of his high school best friend, he returns to his hometown to face the consequences of his actions.
---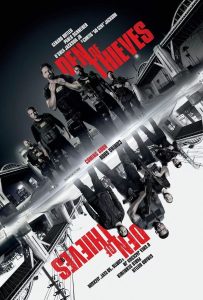 Den of Thieves (Jan 19)
Starring Gerard Butler, Pablo Schreiber, O'Shea Jackson Jr and Curtis "50 Cent" Jackson
The elite crime unit of the LA County Sheriff's Department and the state's most successful bank robbers go head to head in this crime drama when the outlaws decide to pull off the ultimate heist – steal $120 million in cash from the Federal Reserve Bank.
---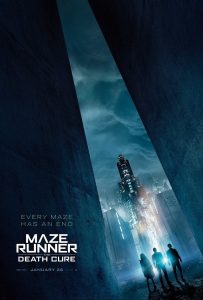 The Maze Runner: The Death Cure (Jan 26)
Starring Dylan O'Brien, Thomas Brodie-Sangster, Ki Hong Lee, Katherine McNamara and Rosa Salazar
The epic conclusion to the three-part saga finds Thomas (Dylan O'Brien) leading the Gladers on their most dangerous mission yet to save their friends, by breaking into the legendary Last City – a WCKD-controlled labyrinth and the deadliest maze of all.