In Theaters in October
In Theaters in October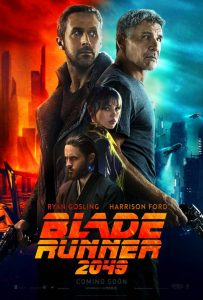 Blade Runner 2049 (Oct 5)
Starring Ryan Gosling, Harrison Ford, Jared Leto, Robin Wright, Dave Bautista and Ana de Armas
Ryan Gosling stars in this sequel to the 1982 cult classic neo-noir science fiction film as Officer K, a new blade runner recruited by the LAPD in a divided, dystopian future. He unravels a long-buried secret with the potential of turning what's left of society into disorder, leading him to seek out Rick Deckard (Harrison Ford) – a former blade runner who has been missing for three decades.
---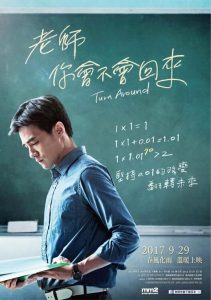 Turn Around (Oct 5)
Starring Jay Shih, Kimi Hsia and Shu-Hai CHao
Fresh from graduating Kaohsiung Normal University, Wang Zhen Zong (Jay Shih) is sent to a rural school lacking in educational resources and teachers. Determined to leave at the end of his internship, the school faces devastation when the town is hit with the Taiwan 921 earthquake. Deeply divided, Wang Zhen Zhong is left with making a difficult decision: leave the school as planned, or stay at the school for his students.
---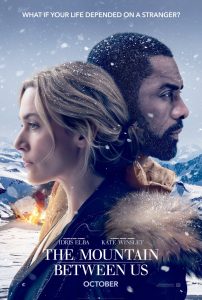 The Mountain Between Us (Oct 5)
Starring Idris Elba, Kate Winslet, Beau Bridges and Dermot Mulroney
Dr Ben Bass (Idris Elba) and photojournalist Alex Martin (Kate Winslet) are two strangers desperate to reach their destination, and board a charter plane that tragically crashes mid-flight on a remote snow-covered mountain. Stranded, the two are forced to endure the pain and work together to survive their journey through never-ending wilderness, pushing their limits and discovering strength they never knew possible.
---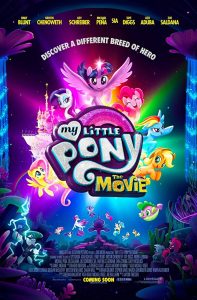 My Little Pony: The Movie (Oct 5)
Voiced by Emily Blunt, Kristin Chenoweth and Liev Schreiber
When Ponyville is threatened by Storm King (Liev Shreiber), who is hungry for magic and power, the Mane 6 (Twilight Sparkle, Applejack, Rainbow Dash, Pinkie Pie, Fluttershy and Rarity) embark on a journey far away from their homeland of Equestria, conquering challenges and marking friends along the way, in order to save their home from evil forces.
---
Behind the Walls (Oct 12)
Starring Vanessa Angel, Lew Temple and Reggie Lee
When the Harpers move into a new home in the hopes of fixing their broken family, the dark entity that has been residing within the house sees the family, and wants them to stay – forever. A twist on the traditional horror film, the movie has the audience experiencing the Harpers' horrific situation through the eyes of the evil behind the walls.
---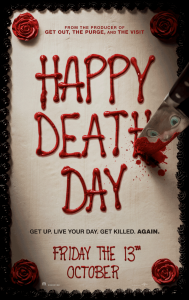 Happy Death Day (Oct 12)
Starring Jessica Rothe, Israel Broussard and Ruby Modine
Tree Gelbman (Jessica Rothe) was looking forward to celebrating her birthday, but little did she know that it would be her last. Her final day is put on replay as she continuously wakes up on the same day, each ending with getting brutally murdered by a masked serial killer. Her only hope to end the cycle is by finding out who her killer is.
---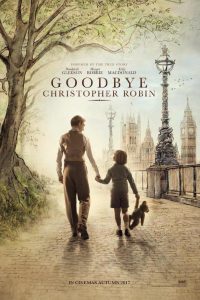 Goodbye Christopher Robin (Oct 12)
Starring Domhnall Gleeson, Margot Robbie and Kelly Macdonald
When the Milne family moves to the English countryside, writer A.A. Milne (Domhnall Gleeson) starts creating stories about his son's collection of stuffed animals – stories that will turn into worldwide famous tales of  "Winnie the Pooh" and "The House at Pooh Corner". This is a behind-the-scenes look at the life of this famous author, and how his interactions with his son inspired the iconic character he created.
---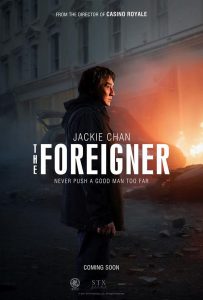 The Foreigner (Oct 12)
Starring Jackie Chan and Pierce Brosnan
From the director that brought you Casino Royale, this film tells the story of Quan (Jackie Chan), a humble businessman from London with a dark past. Long-buried skills erupt into a violent journey of revenge when his teenage daughter is killed in an act of terrorism. In his search for the identity of the tourists, Quan is forced into a cat-and-mouse conflict with a British government official (Pierce Brosnan), one with his own dark past that may hold the clue to the killers' identities.
---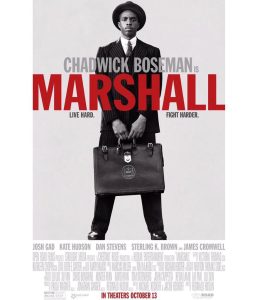 Marshall (Oct 12)
Starring Chadwick Boseman, Dan Stevens, Kate Hudson, Sterling K. Brown and Josh Gad
Based on the true story about a career-defining case of the first African-American Supreme Court Justice, Thurgood Marshall (Chadwick Boseman), who is sent to Connecticut to defend a black chauffeur against his wealthy employer in a sexual assault and attempted murder trial. Facing a segregationist court, Marshall is partnered with Samuel Friedman (Josh Gad), a Jewish lawyer who has never tried a case.
---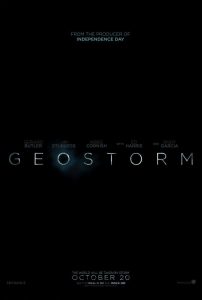 Geostorm (Oct 20)
Starring Gerard Butler, Katheryn Winnick, Ed Harris and Abbie Cornish
An intricate network of satellites control the earth's climate to keep everyone safe from natural disasters, but when the satellites and the system turn against Earth, astronaut Jake Lawson (Gerard Butler) and a group of fellow astronauts race against the clock to uncover the threat before the world is swept into a geostorm that destroys the earth and everyone on it.
---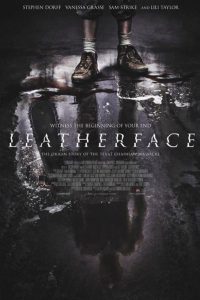 Leatherface (Oct 20)
Starring Finn Jones, Stephen Dorff and Lili Taylor
A prequel to the 1974 classic Texas Chain Saw Massacre, a teenage Leatherface and three other inmates kidnap a young nurse and escape a mental institution. Pursued by a vengeful sheriff, the disturbed young man goes on a murderous rampage, turning him into the legendary killer known as Leatherface.
---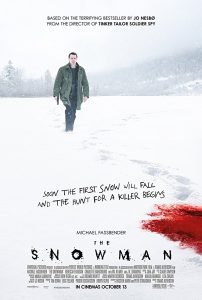 The Snowman (Oct 20)
Starring Michael Fassbender, Rebecca Ferguson and Chloë Sevigny
On the night of the first snowfall, Detective Harry Hole (Michael Fassbender) receives news about the disappearance of a woman – later found disembodied by a serial killer. The detective teams up with Katrine Bratt (Rebecca Ferguson), a policewoman known for her adept problem-solving skills, to outwit the extremely insane and intelligent Snowman before the next snowfall.
---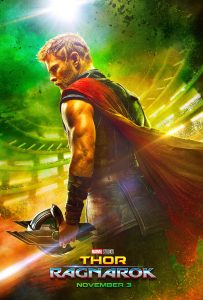 Thor: Ragnarok (Oct 26)
Starring Chris Hemsworth, Tom Hiddleston, Mark Ruffalo and Cate Blanchett
Asgard is coming to an end. Thor (Chris Hemsworth) is imprisoned on the other side of the universe, and finds himself fighting fellow Avenger the Hulk (Mark Ruffalo) in a deadly gladiator match. His quest for survival takes him on a race against time in order to stop the Hela (Cate Blanchett), the goddess of death, from controlling the honourable dead in Valhalla and end Asgard for good.
---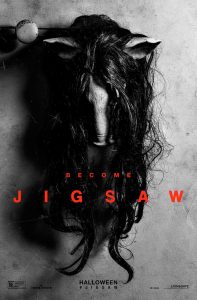 Jigsaw (Oct 26)
Starring Lauda Vandervoort, Tobin Bell, Brittany Allen and Callum Keith Rennie
Directed by the Spierig Brothers, this is the eighth instalment of the popular Saw franchise. In this film, bodies are found around the city, each having met their own sickening demise. Investigations bring the authorities to a man named John Kramer, otherwise known as Jigsaw, an infamous killer who supposedly died 10 years earlier.
---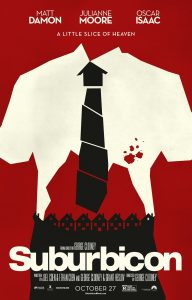 Suburbicon (Oct 26)
Starring Matt Damon, Julianne Moore and Oscar Isaac
George Clooney directs this drama about a couple who is raising a family in the summer of 1959, in a peaceful suburban community known as Suburbicon. But this idyllic suburbia masks a dark side, and husband and father Gardner Lodge (Matt Damon) finds himself on a learning curve as he navigates through the betrayal, deceit and violence that is under the surface of Suburbicon's peaceful façade.