The Kampung Legacy: A Journal of Sabah's Traditional Baskets
"The Kampung Legacy: A Journal of Sabah's Traditional Baskets"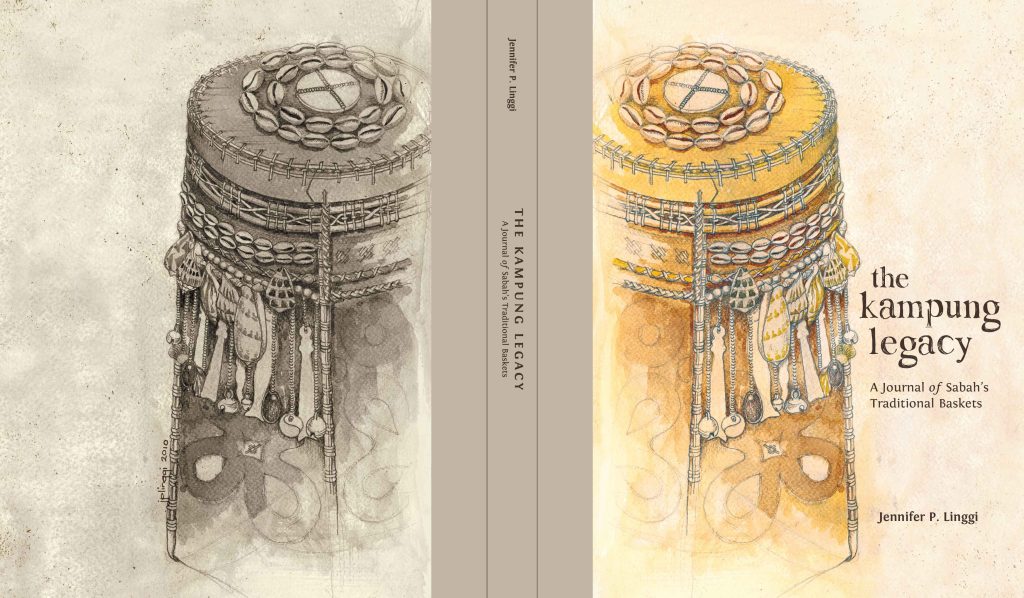 As a curator at the Sabah Art Gallery, Jennifer P. Linggi is well versed with the art scene in her country. Although she was trained as an architect and worked outside Sabah as a designer, Jennifer's passion for art led her to return to Sabah and explore the intricate process of creation that gives life to art.
The Kampung Legacy – A Journal of Sabah's Traditional Baskets is Jennifer's illustrated documentation of the woven artefacts crafted by the ethnic groups of Sabah. Not contented to just illustrate and describe the baskets, Jennifer stayed with the elderly craftsmen and women in an effort to better understand the many stages of basket-making and the lifestyles of the artisans who spend many hours creating them. The Kampung Legacy is a homage to the village folk and their industry, a book to preserve and illuminate the cultural practices which are in danger of disappearing.
The Kampung Legacy can be bought or ordered from the Sabah Art Gallery (shipping charges apply.) For more information about the book, write to Jennifer: jplinggi@yahoo.co.uk
This article first appeared in the October-December 2017 issue of Borneo Insider's Guide magazine.